You take care of your patients
We'll take care of you
You must pay taxes, but there's no law that you have to leave a tip
We take care of everything else
We cater to over 1000 busy physicians and medical corporations across Canada.
We minimize the stress and burden of your finances by:
Understanding the issues related to your personal and corporate finances including common medical billing arrangements, real estate, investments and insurance.
Corresponding directly with your financial advisors, bank, lawyer and CRA on your behalf.
Minimizing your taxes using well-conceived strategies defendable in the very unlikely event of an audit.
We have the knowledge and experience to provide sound independent financial advice. You can delegate the administrative burden of your financial affairs to us.
Hands on assistance with purchasing, establishing, financing, structuring and operating clinics and other business ventures.
Residents & Fellows
Bokhaut prepares basic personal tax returns for resident physicians and their spouses free of charge.
Our expertise is in areas including:
✓ Tax treatment of fellowship and scholarship income earned in Canada and abroad
✓ Coordinating US and Canadian tax filings
✓ Resident retention grants and loans
✓ Moving expenses and relocation incentives
✓ Expenses common to medical residents
Physicians
Our services are designed to allow physicians to fully understand their finances while eliminating the task of administering their finances. Our services include:
✓ Providing an independent second opinion on all financial decisions
✓ Sourcing other professionals with experience servicing physicians
✓ Corresponding with CRA on all matters
✓ Decision to incorporate or to dissolve a corporation
✓ Tax planning for investment and real estate income
✓ Corporate reorganizations and estate planning
Clinics
Our experience representing clinics are of particular help to small medical clinics without the need for a full time financial professional to manage their affairs. Services include:
✓ Arranging financing to purchase, establish or expand clinics
✓ Design and review of cost sharing and associate agreements
✓ Tax planning associated with clinics
✓ Goods and Services Tax issues
✓ Structuring compensation for associate physicians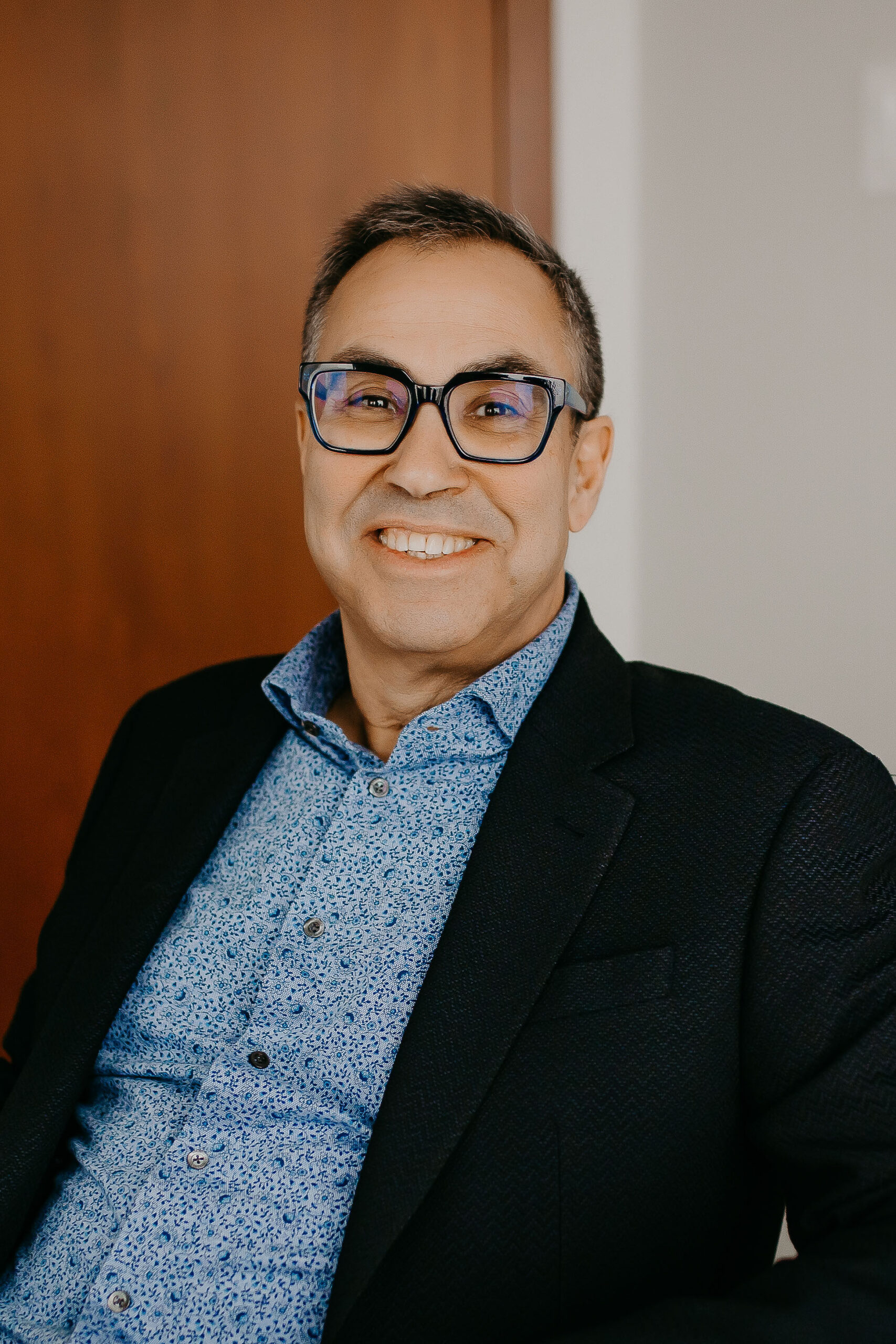 Brad Bokhaut has been assisting physicians with their financial management needs since 1998.
Brad understands that busy physicians have complex financial and tax affairs and appreciate the services of a Chief Financial Officer – someone with the expertise to coordinate all their financial needs.
He has well established relationships with other professionals – lawyers, bankers, financial advisors, insurance representatives and others who also have significant experience servicing physicians, and accounting staff at various hospitals and medical clinics, and communicates with them directly.
Brad has been quoted in CMAJ and has delivered presentations on taxation issues for Doctors Manitoba, MD Management, Law Society of Manitoba, PARIM, Manitoba Clinic Management Group and various investment advisory firms.
Lainey works with residents, attendings, medical corporations, and clinics.
She often works with new to practice physicians, guiding them through the path of debt repayment, incorporation, and financial literacy.
Lainey is a recurring lecturer for the Canadian Medical Association, providing bi-annual seminars to resident physicians of the University of Manitoba.
Lainey sits on the Board of the Jewish Foundation and coaches the Entrepreneurship team at Asper School of Business.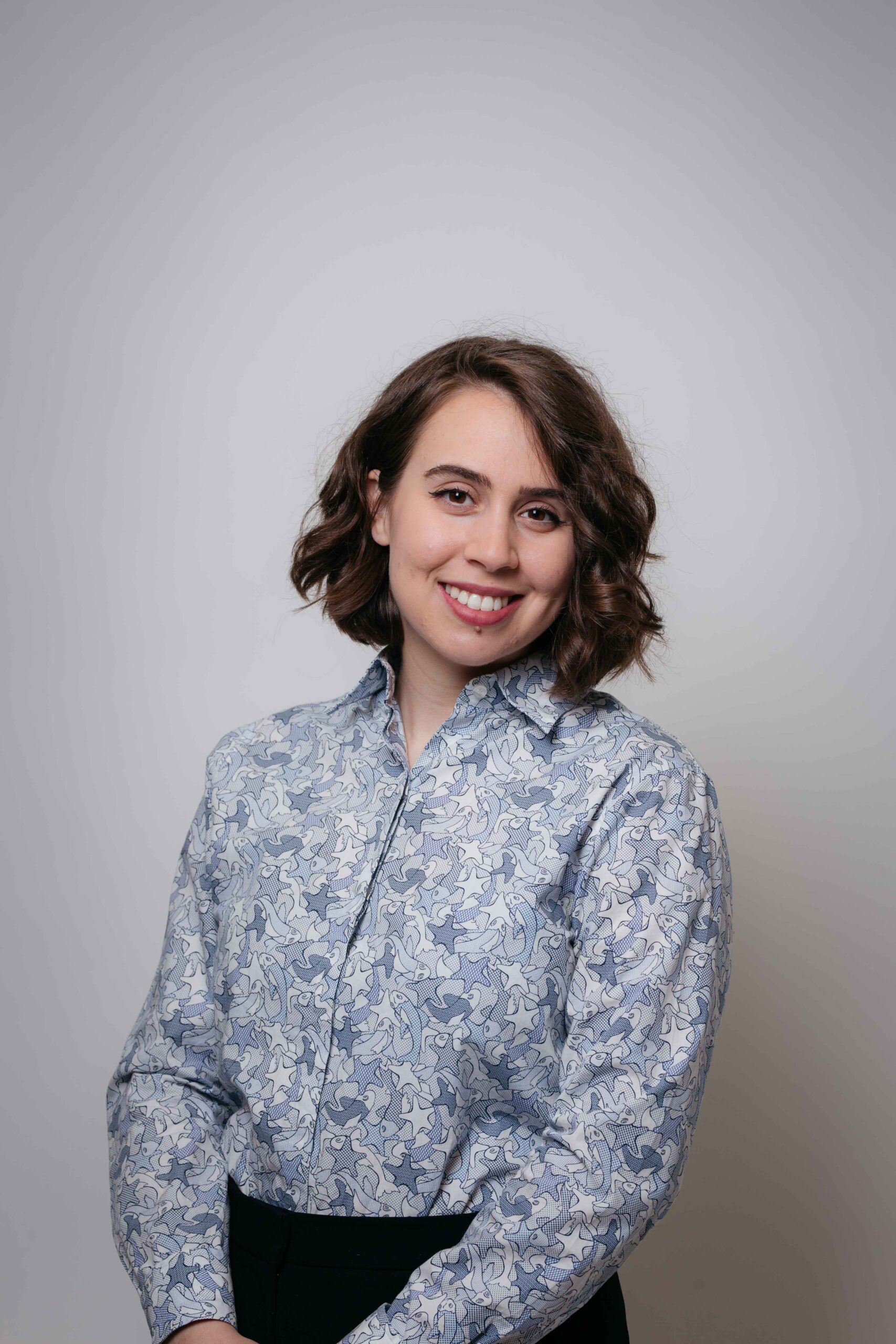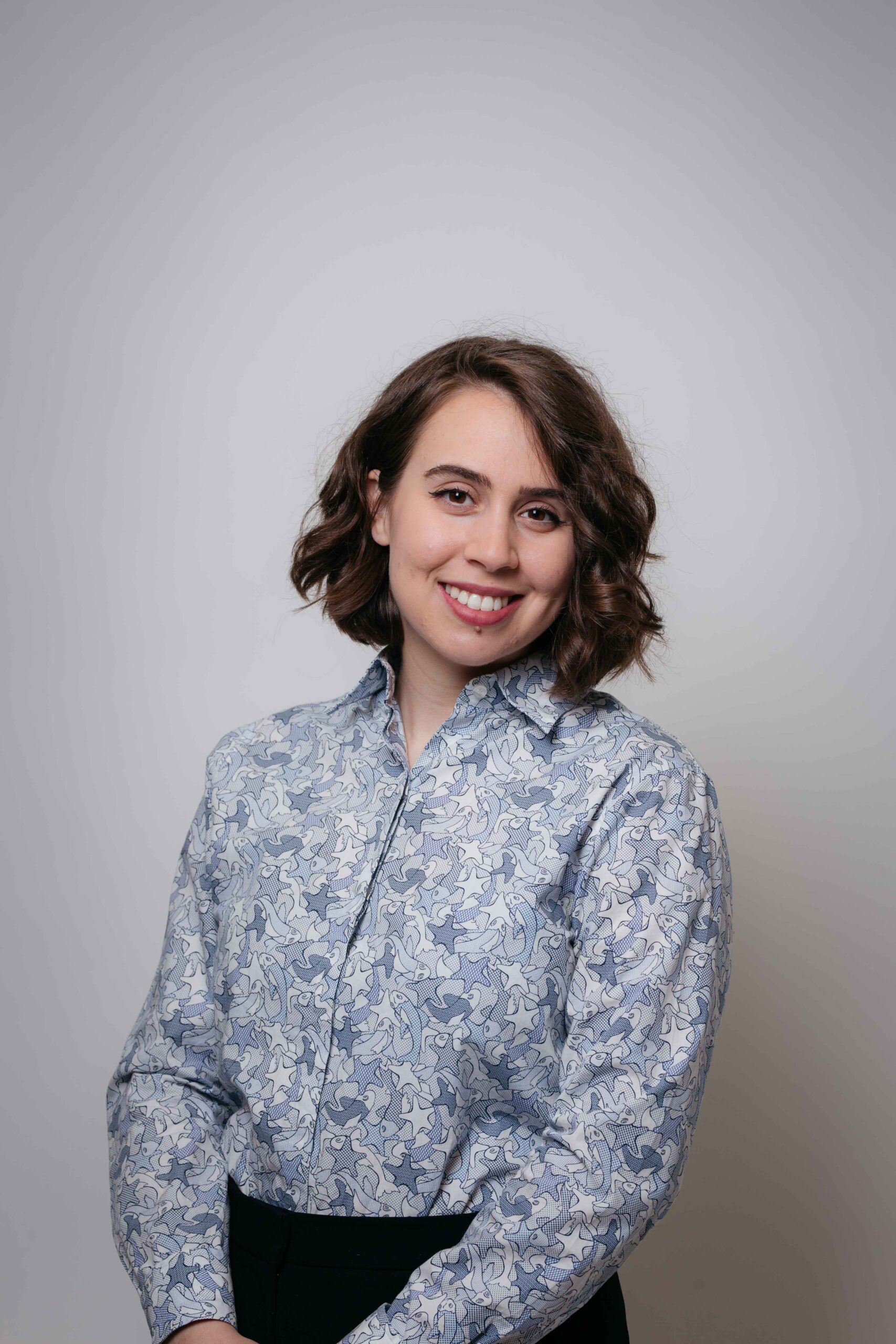 Lainey advises medical residents on financial management and helps them to build a foundation of financial literacy. She also works with practicing physicians, their medical corporations, and medical clinics.
Lainey teaches financial and taxation literacy to resident physicians of the University of Manitoba as part of the CMA Practice Management Curriculum.
Lainey sits on the Board and Audit Committee of the Jewish Foundation. She also coaches the Entrepreneurship team at Asper School of Business.
Management Team
Our goal is to help you spend your leisure time with friends and family. Leave your financial affairs to us.
Throughout my residency, Lainey has been my accountant and she has been nothing short of fantastic. Her firm sends an annual checklist which makes tax filing simple, and they are consistently available to address my questions. With the busyness of residency, it's nice to have someone in your corner who takes the initiative to reach out and keep you compliant with all tax-related issues. I couldn't recommend Bokhaut more highly.
Daniel Kroft, Lead Pediatric Resident, PGY-3, MB
For over 25 years, Brad and Lainey have provided thorough and personalized accounting strategies for our family, and the detailed explanations we need to make sense of it all.
During this time, Medicine has taken us across 3 Canadian provinces, New Zealand, and Australia. They smoothly managed all the different regulations so we could simply focus on our lives.
We sleep well putting our trust in their sound professional advice.
Halim Tomy and Zuzana Dankova
My practice is somewhat unique in that a significant portion of my income is derived from non-Manitoba health sources in both private industry and insurance medicine. I have always found Brad and his team to be very responsive my distinctive needs.
Brad has also provided me with insightful business advice with respect to a number of current and potential investment and business ventures related to my medical practice. Bokhaut has also been instrumental in structuring and conducting my business in the most tax efficient manner.
I highly recommend Brad and his team.
Ian Burron
As physicians, we had never been involved in running a business prior to building our clinic. With grace and ease, Bokhaut guided us through every step. From scratch, they prepared a business plan to determine the viability of our project and the financing we would need to fund it. They then sourced a lender and negotiated a loan on our behalf. Bokhaut has extensive knowledge specific to the medical space and practical business acumen that makes their assistance invaluable. They walked us through all critical considerations related to opening a clinic – above and beyond what we were aware would be relevant. They are well-connected within the business community and have introduced us to various professionals with expertise in the physician space that has served our needs well. I have worked with Bokhaut proudly for over 12 years and refer my colleagues to them with the utmost confidence.
Abdalla Rizk, Seine River Medical Clinic
Prior to residency, I would prepare my own taxes. One day, I received a letter from the CRA about some irregularities in my previous returns. I made a big mess and didn't know how I would correct the mistakes I made, but knew I needed a good accountant. After I began residency, I met with Lainey and without hesitation, I knew she was the right fit for me. She and her team worked tirelessly to fix the mistakes and resolve the discrepancies in a professional, competent and caring way. I even received money back! I am so glad I have her on my side going forward and I know that our money is in the best of hands.
Tyler Spencer
I have complex accounting requirements relating to business and investments which extend beyond my practice as a physician. Bokhaut has filed all obligations on my behalf promptly, with ample time to accommodate for my own time constraints. Their staff are unfailingly professional and have been patient with my questions ranging from simple to esoteric. Importantly, the stress that comes with managing these matters has been largely alleviated for me. I would recommend Bokhaut without reservation.
Alain Beaudry
"For 20 years we have valued Brad and his staff for trustworthy guidance of our family's personal and corporate finances. As their team and clientele base have grown, their level of service has remained the same - always timely, respectful, and careful. Most of all I appreciate how Brad and Lainey deconstruct complex scenarios into readily understandable language, making things easy for me."


Martin Karpinski
As Executive Director of the UMG, I corresponded with Brad and his staff on a regular basis. I found them very knowledgeable on all matters pertaining to UMG / GFT affairs, issues such as special draws and financial reports issued by UMG. I found the firm developed an excellent rapport with GFT members, and responded quickly and clearly to requests for information and other questions. I highly recommend Bokhaut to all GFT members and other physicians.


Jack Wallace
Bokhaut has provided exemplary service to my professional and personal financial needs for well over a decade. I enjoy consistently high-caliber attentive and personalized advice that has been the hallmark of their work. I recommend them to my colleagues without reservation.


Wil Fleisher
As an internist, I wouldn't try to operate on someone's hip. Why would I trust my professional taxes to someone who isn't a specialist in my needs as a physician? To say he is superb feels like an understatement.


Jillian Horton
Brad has been my accountant for more than 20 years. His company has advised me through many transition periods – both professional and personal. They explain their strategies in a manner that I understand, and respond to my communications promptly. For busy medical professionals, there is no better peace of mind.


Roxann Stoski
When I relocated to Winnipeg from Switzerland in 2004, I was impressed by Brad's kindness and patience when explaining the Canadian tax system to me When I subsequently relocated to Toronto, a 10-year long distance relationship worked out perfectly thanks to his firm's commitment to providing excellent service. Their highly specialized knowledge and well established network of 'ancillary' services such as law firms and financial institutions, and their timely and efficient interactions with these providers were indispensable to me. I respect Brad's integrity and trustworthiness, and feel truly privileged.


Eberhard Renner
At my first meeting with Brad when I was still a resident, he said, 'You take care of your patients, I'll take care of everything else'. He has developed sophisticated, well-conceived tax strategies and has assumed the full burden of implementing them. I have consulted with him on all significant financial decisions; I find his input valuable and easy to understand. I have referred many colleagues to Brad and they have all been delighted with his services.


Ryan Amadeo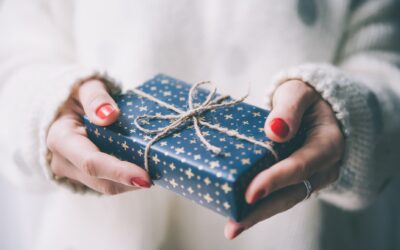 Many physicians in Canada have incorporated their practices, as there are significant tax benefits to doing so. This then provides incorporated doctors with two avenues to donation: Corporate Donations Personal Donations We are often asked, "should I make donations...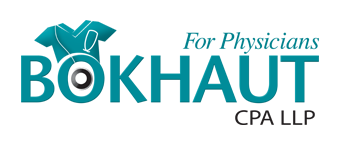 Free Parking
We offer free parking for our clients on the 2nd floor of the parkade located on 35 Albert Street. Please park in one of the available spots below the third floor and provide the receptionist your license number to validate your parking.